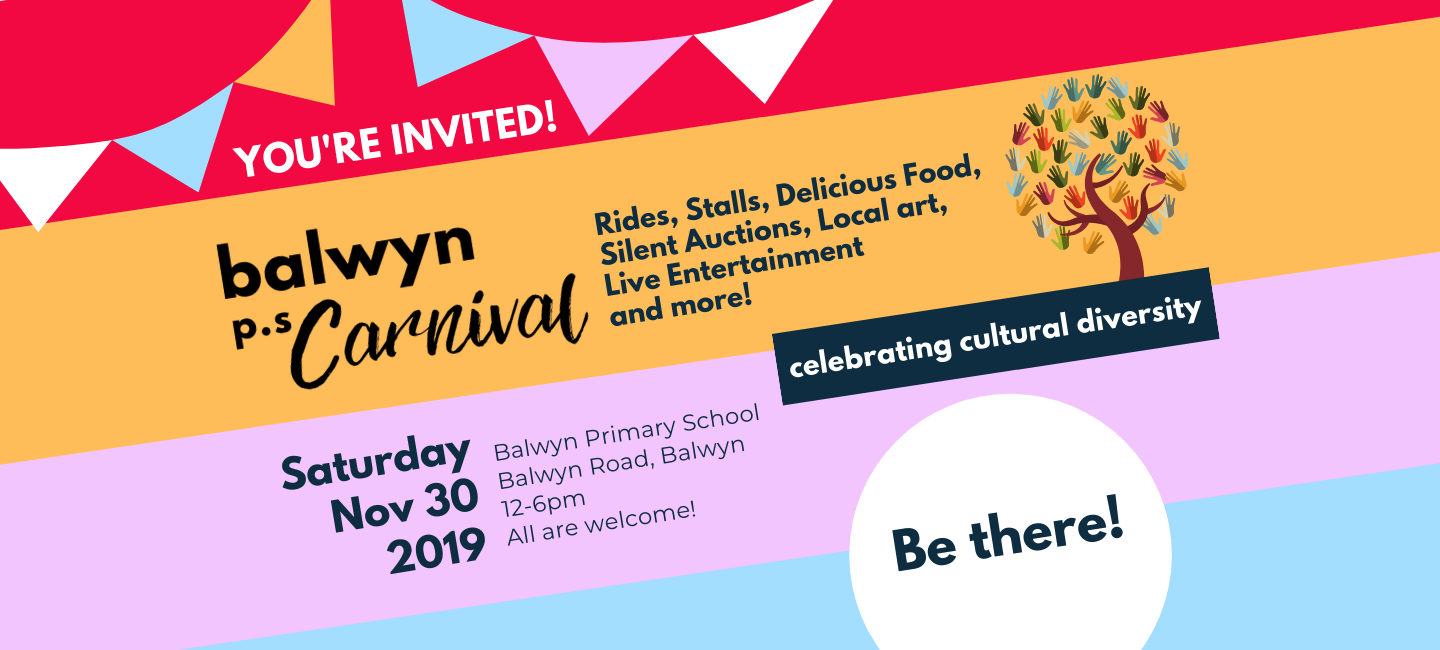 Celebrating Cultural Diversity!
This Carnival is an important event where both the school and local community come together to create a fantastic day for the whole family.
To be held on Saturday 30th November 2019, you and your family will enjoy many rides, entertainment, sample cuisines from various cultures that make up our school community, and so much more!
100% of the proceeds from the Carnival will be used for enhancement of our School grounds, facilities and learning program. This year, we are aiming to raise significant funds to put towards creating an enhanced passive and active play space at the Northern Boundary area.
We would love to hear from families and local businesses that are interested in getting involved and there are many ways to contribute, big or small, on the day of the Carnival or leading up to the event.
Please contact us Karen or Michelle on balwynpsfair@gmail.com
BALWYN PS CARNIVAL 2019
RAFFLE RESULTS
What an awesome Raffle!  We sold over 2,500 tickets.
A big thank you to everyone who sold or bought a ticket. 
The winner's of the raffle prizes are: 
Westifield $1,000 Gift Card                        Sandy Huang
Nintendo Switch Package                          Kader Mustafa
Bendigo Glamping Staycation                   Kunal Limaye
Family Portrait – Verve Portraits                Weixin Zheng
Kids Hamper                                                 Riley
The Raffle was drawn at the Balwyn PS Carnival on 30 November 4.45pm.